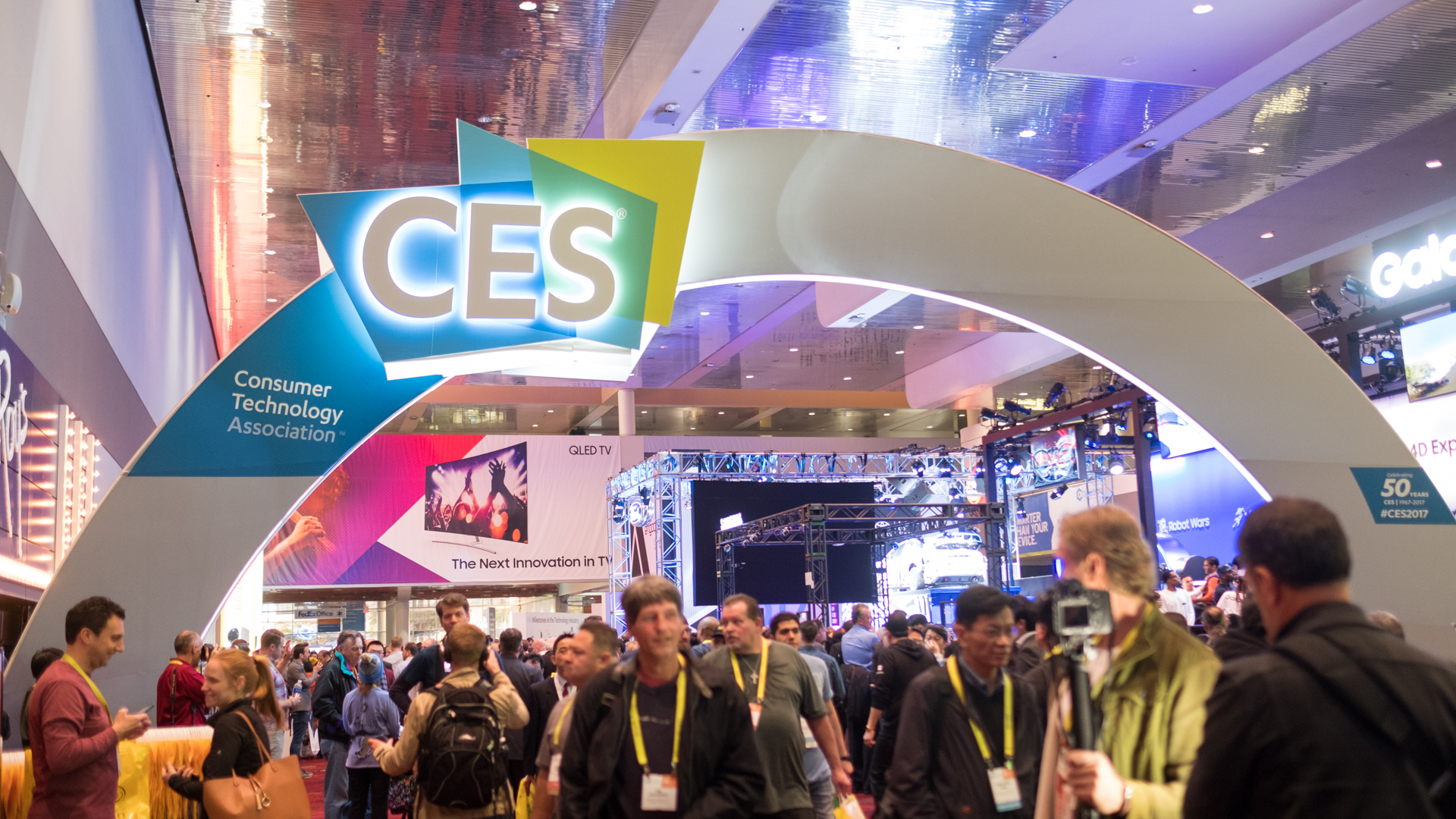 Ever January innovators from across the globe flock to Las Vegas for CES, an annual trade show devoted to consumer technologies. This year, tucked the amidst self driving cars and augmented reality, you could find some unusual new digital health products.
These products are interesting in their own right. In some cases they mark big leaps for digital health. Others are the first health or fitness technology of their kind.
But digital health in Las Vegas is also interesting because, when it comes to technology, CES often offers a glimpse of the future. CES debuted the satellite radio, 3D printers, manned VR systems and even the first VCR way back in 1970.
If you're wondering what's next for digital health, consider five of the more unusual health and fitness products on display at CES this January.
1. A robot therapy duck
We might as well get this one out of the way. Remember the Aflac duck?
Well, it's back – and this time with a noble mission. The new duck is an animatronic toy designed to help young patients cope with chemotherapy. Aflac designed the duck in collaboration with Sproutel, a company that develops products specifically designed to help children undergoing cancer treatments.
Kids can put emoji cards on the duck to help express their own feelings, which the duck will act out in return. The toy also has a chemotherapy port, so children can administer IV fluids, draw blood and even put their pet through rounds of chemo. The idea is that the fuzzy robot helps make real treatments less scary.
As one CES commentator explained, "At this point they've tested it out with over a hundred children with cancer and it's helping them through these difficult times. They can treat the duck just like they're being treated. There's a lot of medical play involved… This helps them explore what they're going through in their personal lives."
2. Nail art or UV sensor?
Have you ever been out in the sun for what seemed like a reasonable time, only to realize several hours later that you have a terrible sun burn?
L'Oreal recently presented a digital health solution the size of a raindrop. The company's new UV Sense device is a batter-free wearable that measures UV exposure. The tiny electronic sensor is only 2mm thick and 9mm in diameter, and it can be worn on a fingernail, a pair of sunglasses, or on any other items that's exposed to sunlight.
The UV Sense works with an accompany app that syncs and translates data from the sensor. The data helps users be mindful of UV exposure and adjust their habits accordingly.
3. Detect sports concussions in real time
The future of concussion detection could come in the form of a mouthguard. Prevent Biometrics launched its new Head Impact Monitor System at CES 2018. The smart mouth guard is designed to reduce the incidence of undetected and untreated concussions, ultimately helping sports teams improve player safety and performance.
"By turning the ineffective, observational method into an effective, data-driven method, we've taken the guesswork out of identifying athletes for concussion assessment," said Steve Washburn, chief executive officer of Prevent Biometrics.
The mouth guard's main feature is a sensor system that measures linear and rotational acceleration, impact location and direction, and which counts every impact received. The mouth guard comes with a Team App, web portal and Team Case designed to store and sanitize up to 27 units.
4. The first smart swimsuit?
Swim.com and Spire Health Tag have tag teamed to create what they are calling the world's first smart swim suit.
The merger involves a small Health Tag wearable custom-bonded to certain swim suits. The wearable is connected to an app and website that automatically tracks and displays data about the user's swim workout. Metrics include distance swam, distance per stroke and more.
As Swim.com writes, the app "tracks all of your swimming workouts and gives you valuable tools to show your improvement. Whether your goal is to get faster or to be more fit, it's vital to know where you are, where you're going and where you've been."
The companies claim that you don't have to charge the device. Put on the suit and the tag will just start recording when you swim.
5. Smart shoes takes on new meaning
Some shoes on display at CES 2018 are smart in more ways than one.
First there was French company E-Vone's smart footwear that comes with a built-in falling alert. As Engadget reports, the shoes have a GPS, accelerometer, gyroscope and pressure system that knows when someone puts them on.
The company says these smart shoes are designed for older adults and construction workers.
But E-Vone wasn't alone at CES 2018. Under Armour also released two new pairs of smart running shoes. Their new Hovr Phantoms and Hovr Sonics both have a Bluetooth module, accelerometer and gyroscope inside. The shoes track distance, stride length and cadence.
Finally, there's even a smart device for people who who can't wear a shoe. Mobile textile company Sensoria Health and diabetic mobility garment maker Optima Molliter teamed up to make a smart boot for diabetes patients.
"Offloading is essential to diabetic foot ulcer healing, according to podiatry consensus guidelines," says Davide Vigano, cofounder and CEO of Sensoria Health. "Motus Smart will significantly improve the lives of people that suffer from diabetic foot complications. With Sensoria's technology, caregivers, and clinicians will have access to multitudes of patient data, allowing them to track compliance and intervene before amputation becomes unavoidable."